Top Advertising Agencies Travel Brands
Top Advertising Agencies Travel Brands
Published by Steph - 14th July 2023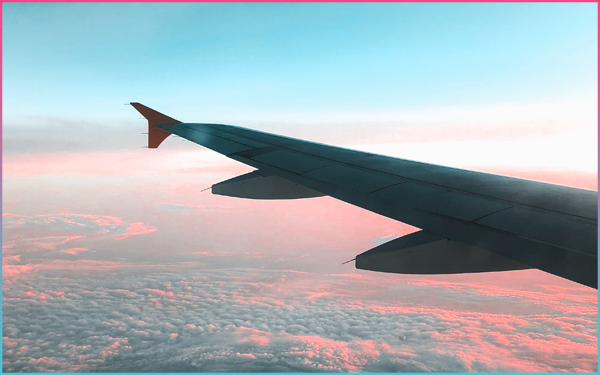 Need to find the Top Advertising Agencies working with Prestigious Travel & Tourism Brands such as Delta Airlines, Expedia, Hilton Worldwide Royal Caribbean International and more? Bikinilists has a comprehensive list of searchable Travel & Tourism Brands, helping you put your work in front of top Art Buyers and Creative Directors at Ad Agencies with Travel & Tourism Accounts today.
Our downloadable lists contain the most important creative contacts at Advertising Agencies working with the following Travel & Tourism Brands:
Palms Las Vegas
Adler Planetarium
Airbnb
Alabama Tourism Department
Alaska Airlines
Allegiant Air
Aloft Hotels Worldwide
American Airlines
American Queen Voyages
Amtrak
Arajet
Aruba Tourism Authority
ATPCO
Baha Mar
Belize Tourism Board
Best Western Hotels & Resorts
Biltmore
Booking.com
Brand USA
British Airways
Canyon Ranch
Carmel Valley Ranch
Carnival Cruise Lines
Cayman Islands Department of Tourism
Cheap Caribbean
Choice Hotels
Choose Chicago
Coleman
D'Angelo
Dallas Zoo
Delta Airlines
Delta Vacations
Destination Greater Victoria
Discover Long Island
Discover Southern Indiana
Discover Vail
Dominican Republic Tourism
Doubletree Hotels
Element Hotel
Entertainment Cruises
Eurostar
Expedia
Experience Kissimmee
Explore Branson
Finnair
Florida Keys & Key West
Fort Worth Zoo
Four Seasons Hotels
Frontier Airlines
Gatlinburg Tourism
GetYourGuide
Go Lake Havasu
GO RVing
Hacienda Petac
Hard Rock Hotel & Casino
Hawaiian Airlines
Hilton Garden Inn
Hilton Worldwide
Holiday Inn
Holland America Line
Home2 Suites by Hilton
Homewood Suites by Hilton
Hotel Monteverdi
Hotel Vandivort
HotelTonight
Hotwire
Houma CVB
Hyatt
Iceland Tourism
IHG
IHG Hotels & Resorts
Illinois Office of Tourism
James Weldon Johnson Park
JetBlue
JetSuite X
Kayak
Keolis Transit America
KLM Royal Dutch Airlines
Kokopelli Hostels
La Compagnie
La Quinta by Wyndham
Legoland Resorts
Loews Hotels & Resorts
Los Angeles Zoo
Los Cabos Tourism
Louisville Tourism
Magic Springs Theme & Water Park
Mammoth Lakes
Mandarin Oriental Hotel Group
Marriott
Meet Minneapolis
Metrolink
MGM Resorts
Millennium Hotels
Mississippi Gulf Coast Tourism
Missouri Division of Tourism
Monterey County Convention and Visitors Bureau MCCVB
Museum of Science
mystic lake
National Underground Railroad Freedom Center
New England Aquarium
New Hampshire Travel & Tourism
New York Metro
New York Tourism
Norwegian Air Shuttle
Norwegian Cruise Line
Oakwood Worldwide
Omni Hotels & Resorts
Orbitz
Pace Bus
Peggy Notebaert Nature Museum
Peninsula Hotels
PONANT
Princess Cruises
Resorts World Las Vegas
Royal Caribbean International
San Diego Tourism
San Diego Zoo
San Diego Zoo Safari Park
San Jose Mineta International
Schweitzer
Seabourn cruise line
Singapore Airlines
Singapore Tourism Board
SIXT
smarTours
Snowbird
Sonesta
Southwest Airlines
St. Regis
Steamboat Ski & Resort
Streamsong Resort
Tahoe South
Tennessee Department of Tourist Development
Texas Tourism
The Breakers Palm Beach
The Garland Hotel
The James
The Jewish Museum
The Ranch Laguna Beach
The Ritz-Carlton
The Strathallan Rochester
The Strong National Museum of Play
The Surrey
The Venetian, Sands Corporation
The Yellowstone National Park
Thunder Valley Casino Resort
Tourism Ohio
Travel Michigan
Travel Oregon
Travel Texas
TripAdvisor
UMusic Hotels
Union Pacific Railroad
United Airlines
Universal Orlando Resort
Universal Parks & Resorts
Vail Resorts
Ventana Big Sur
Viator
Viking Cruises
Virgin America
Virgin Atlantic Airways
Virgin Hotels
Virgin Voyages
Visit Austin
Visit California
Visit Iceland
Visit Johnson City
Visit Milwaukee
Visit Myrtle Beach
Visit Seattle
Visit Sweden
Visit Tallahassee
Visit Temecula Valley
Visit USA
Visit Utah
VisitLEX
Vrbo
W Hotels
Weisman Art Museum
West Hollywood Travel + Tourism Board
Western Australia Tourism
Westin
Wild Waves Theme & Water Park
Wildwoods Tourism
Windstar Cruises
Wisconsin Department of Tourism
Wyndham Hotels and Resorts
Wyndham Worldwide
Wyoming Tourism
If you are a Travel & Tourism specialist, Bikinilists has the right contacts for you!
Get an Online Quote
Read more Bikinilists News Articles