Top Advertising Agencies Healthcare Brands
Top Advertising Agencies Healthcare Brands
Published by Steph - 29th March 2023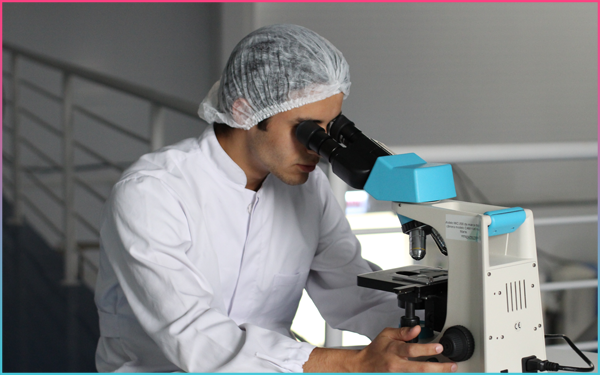 Are you looking for the Top Advertising Agencies working with Prestigious Healthcare Brands such as GlaxoSmithKline, Johnson & Johnson, Novartis and more? Bikinilists has a comprehensive list of searchable Healthcare Brands, helping you put your work in front of top Art Buyers and Creative Directors at Ad Agencies with Healthcare Accounts today.
Our downloadable lists contain the most important creative contacts at Advertising Agencies working with the following Healthcare Brands:
23andMe
AARP
Abbott Laboratories
Abbvie
Abrocitinib - Cibinqo
Absorica
Actelion
Adamas
ADMA Biologics
Advent Health System
Advil
Aetna
Akrons Children Hospital
Alcon
Aleve
Alexion Pharmaceuticals
Alignment Healthcare
Alka-Seltzer Plus
Alkermes
Allegheny Health Network
Allergan
Alnylam
AltaMed
AM Surgical
Amarin Corporation
American Family Care
American Heart Association
American Red Cross
Amgen
ANNOVERA
Apoteket
argenx
Arizona Department of Health Services
Ascensia Diabetes Care
Ascension Health
Astellas Pharma
AstraZeneca
athenahealth
Avanir Pharmaceuticals
Avantor
B. Braun
Banner Health
Baptist Health
Bausch + Lomb
Baxter Healthcare
BayCare Health System
Bayer
Bayer : Flintstones Vitamins
Bayer Aspirin
Bayer: Midol
Baylor Scott & White Health
BDO Global
Becton Dickinson
BeiGene-Brukinsa
Beltone
BIDMC
BioFreeze
Biogen
BioMarin Pharmaceutical
Blood Equality
Blue Cross Blue Shield of Massachusetts
Blueprint Medicines
Boehringer Ingelheim
Bon Secours Mercy Health
Boston Scientific
Bridge Senior Living
Bristol-Myers Squibb
BTG PLC
Calliditas
Cardinal Health
Carondelet Health Network
Catholic Health
CCRM Fertility
CDC
CDx Diagnostics
Cedars Sinai
CentraCare
Chicago Department of Public Health
Chicago Proton Center
Children's Eye Foundation of AAPOS
Children's Health
Children's Healthcare of Atlanta
Children's Hospital Foundation
Childrens Wisconsin
Chugai Pharmaceutical co
Circare
Citracal
CityMD
Claritin
ClearChoice Dental Implant Centers
Cleveland Clinic
Clovis Oncology
Cochlear America
Columbia Care
CommonSpirit Health
Commonwealth Care Alliance
Cook Children's Health Care Center
Coolsculpting
Covid.com
Covidien
CVS Health
CYCLE Kids
Daiichi Sankyo
Dartmouth-Hitchcock Medical Center
Dermavant Sciences
Dexcom
Difflam
Dignity Health
Diplomat Pharmacy
Doceree
Edward-Elmhurst Health
Eisai
El Camino Hospital
Elanco
Eli Lilly and Company
Emergen-C
Emergent BioSolutions
Endo Aesthetics
Entresto
Evofem Biosciences
Extend Fertility
Eye Pharma
Eyetique
Ferring Pharmaceuticals
Forward Health
Franciscan Health
Freestyle Diabetes Checker
Fresenius MED Care Hldgs
Friday Health Plans
Galderma
Garden of Life
GE Healthcare
GEHA HEALTH
Genentech
Genexa
Gennev
Gilead
GlaxoSmithKline
GNC
Greenwich Biosciences
Grifols
Hackensack Meridian Health
Harvard Pilgrim Health Care
HCA Healthcare
Health Mart
HealthyMKE
HearingLife
Hemlibra
Home Instead
Horizon Pharma
Hyland's
Icy Hot
Idorsia
iHealth Lab Inc
Illumina
Ilumya
ImmuneDuo
Impel Pharmaceuticals
Incyte
Independent Health
Indivior
Infirst Healthcare
Injectafer
INNOVO
Inqovi
Insmed Therapeutics
Inspira Health
Janssen Pharmaceutical
Jazz Pharmaceuticals
John Muir Health
Johnson & Johnson
Kaiser Permanente
Karmanos Cancer Institute
Keck Medicine of USC
Keystone Canna Remedies
Kite
KRYSTEXXA
Lansinoh
Legend Biotech Corporation
LetsGetChecked
Lifebridge Health
Lifespan
Lifespark
Lorien Health Services
Love Wellness
Lucile Packard Children's Hospital
Lundbeck
Lurie Children's Hospital
MaineHealth
Martin's Point Health Care
Mary Free Bed Rehabilitation Hospital
Masonicare
Massachusetts General Hospital
Mayne
Mayo Clinic
MDLIVE
MDVIP
MedExpress
Medical Guardian
MedStar Health
Medtronic
Memorial Sloan Kettering Cancer Center
Menarini Stemline
Menlo Therapeutics
Merck
Miralax
Mirum Pharmaceuticals
Moderna
Monogram
Montefiore
Mucinex
MyEyeDr
Natalist
Natera
National Jewish Health
National Multiple Sclerosis Society
Nature's Bounty
Nature's Way
Neuriva
Neurocrine Biosciences
New York Presbyterian
NewYork-Presbyterian Hospital
Nomi Health
NorthShore University HealthSystem
Northside Hospital
Northwestern Medicine
Norton Healthcare
Novant Health
Novartis
Novartis-Kisqali
Novo Nordisk
Now Foods
NowRx
Nutrafol
Nuvance Health
NYU Langone Health
OhioHealth
Oncopeptides
One Medical
Oregon Health Authority
Orgain
Ortho Clinical Diagnostics
Otsuka Pharmaceutical
Partnership for A Healthier America
Pearle Vision
Penn Medicine
Pfizer
Phexxi
PM Pediatrics
Premier Health
ProHealth Care
Providence Health & Services
PTC Therapeutics
Quest Diagnostics
Regeneron Pharmaceuticals
Renzo's
Riverspring Health
Roswell Park
Sanofi
Secant Group
Seize the Night & Day
Senseonics
Sheppard Pratt
Shionogi
Shire
SlowMag MG
SMCH
SOTYKTU
St. Elizabeth
Stryker
Sun Pharmaceutical Industries
Sunovion
Superdrug
Sutter Health
Tagrisso
Takeda
Talkspace
Tecovirimat
Tenet Healthcare
Teva Pharmaceuticals
Texas Children's Hospital
Theraflu
TherapeuticsMD
Tia
TOM-Tikkun Olam Makers
Traditional Medicinals
Trojan
TruBiotics
Trulicity
TUMS
Twin Cities Orthopedics
Tylenol
UC Davis Health
UCB
UCHealth
UK HealthCare
UMASS Memorial Hospital
United Therapeutics
UnitedHealth Group
Universal Healthcare
V-Go
Verist
Vespyr
Vicks
Viiv Healthcare
Virginia Commonwealth University Health
Virtua Health
Weight Watchers
WIllow Biosciences
Worksite Labs
Xgeva
Xifaxan
Yale New Haven Health
Youtheory
Zoetis
Zostrix
If you are a healthcare photography specialist, Bikinilists has the right contacts for you!
Get an Online Quote
Read more Bikinilists News Articles