Top Advertising Agencies Drinks Brands
Top Advertising Agencies Drinks Brands
Published by Steph - 4th April 2023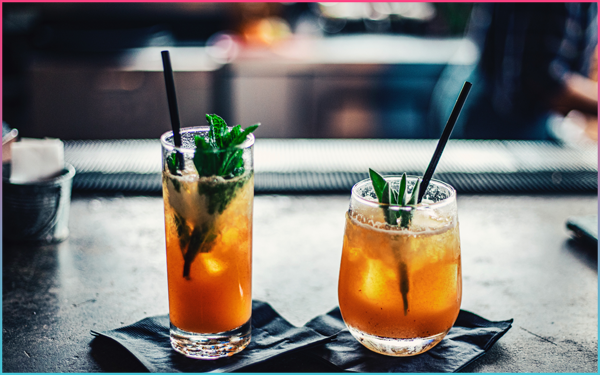 Would you love to know the Top Advertising Agencies working with Prestigious Drinks Brands such as Coca-Cola, Nescafe, Red Bull and more? Bikinilists has a comprehensive list of searchable Drinks Brands, helping you put your work in front of top Art Buyers and Creative Directors at Ad Agencies with Drinks Accounts today.
Our downloadable lists contain the most important creative contacts at Advertising Agencies working with the following Drinks Brands:
1850 Coffee
A SHOC
AHA
Baileys Coffee Creamers
Beaver
Black Insomnia Coffee
BodyArmor
Borjomi
Bubly Sparkling Water
Califia Farms
Capri-Sun
Celestial Seasonings
Chameleon Organic Coffee
Coca-Cola
Coke Zero
Colectivo Coffee
Community Coffee
Core Hydration
Core Power
Country Time Lemonade
Cutwater
Dilworth Coffee
Dole Fruit Bowls
DripDrop
Fanta
Fast Twitch
Faygo
Fiji Water
Florida's Natural
Gatorade
George Howell Coffee
Good Day Beverage
Green Mountain Coffee Roasters
GTs Kombucha
Harmless Harvest
Harney & Sons
Hiball
Hint
Hubert's Lemonade
Icelandic Glacial Water
Izze
Jamba Juice
JuneShine
Kahlua
Keurig Dr Pepper
KeVita
Kool Aid
Lipton
Liquid Death Mountain Water
Lone Star
MALK Organics
McCafe
Michael Buble
Mio
Mixwell
Monin
Mortal Kombucha
Muscle Milk
Naked Juice
Nescafe
NOS Energy Drink
Pedialyte
Peet's Coffee
Pepsi
Powerade
Propel Fitness Water
Pure Leaf Tea
Pyure Organic Stevia
Real California Milk
Red Bull
Revive Kombucha
Rockstar Energy Drinks
Runtime
Sazerac
Seattle's Best Coffee
Silk Almond Milk
Silk Soy Milk
Silk Ultra Protein Milk
Smartwater
Snapple
Stash Tea
SunnyD
Tazo Tea Company
Teavana
Topo Chico
Tractor Beverages
Twinings
Vita Coco
vitaminwater
Vitasoy
Wandering Bear
Wonderful Citrus
Zevia
If you are a drinks photography specialist, Bikinilists has the right contacts for you!
Get an Online Quote
Read more Bikinilists News Articles