Free Christmas Goodies!
Published by Steph | 1st December 2019
BE sure to check out our 2019 Advent Calendar for free creative goodies every day!
Creating an Effective Marketing Campaign - Date for your diary
Published by Steph | 27th August 2019
Bikini Head Honcho Ross MacRae is hosting a session at the AOP Business Day, 30th September. This special one-day event provides AOP Photographers with invaluable information and resources to help you build your business.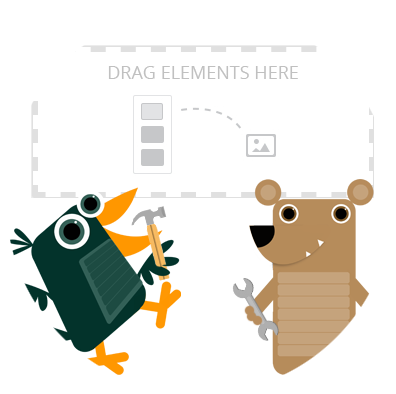 Template Updates - Make sure to check out our super duper new custom template builder. Drag and drop elements into your template to create the campaign you want. Look for the pink 'Create My Own' button on the Layouts page of the Campaign Manager. You could also have your custom campaign showcased on our Inspiration Wall!
Posted by Catherine - Friday 14th June 2019

Keep promotin' - Don't stop promoting - 15% off all email credit bundles online. Check em out here.
Posted by Catherine - Friday 31st May 2019
Updates and New Features
Published by Catherine | 14 June 2019
We're only half way through the year but what a year it's been! At Bikinilists we've been working away adding new features and updates to our service to make your marketing even easier! Here's what new for you this year so far...
This is how you do email marketing...
Published by Catherine | 08 March 2019
76 London put together this campaign to promote their director Michael Lennox' work on Derry Girls season 2.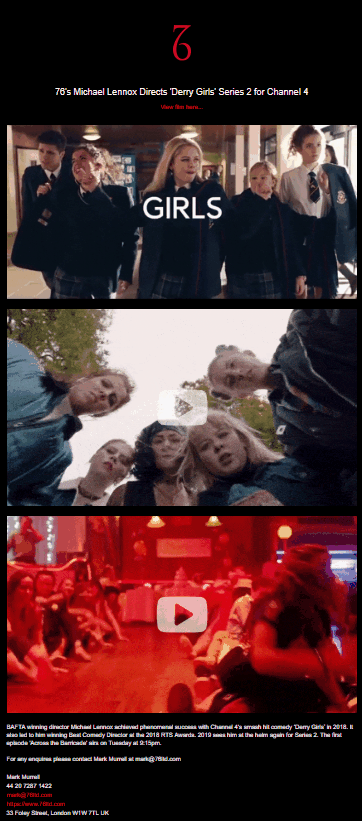 Introducing Bikinilinks
Published by Catherine | 19th September 2018
LINKEDIN PROFILES NOW LIVE


We are delighted to announce that we now have LinkedIn profiles for over 95% of our contacts. Compliment your email marketing by directly connecting with your recipients, or browse our comprehensive database of the world's top creative commissioners and cut to the chase with a direct message.

How to create a GDPR friendly email campaign
Published by Catherine | 19th February 2018
Although the new legislation will not change much for the content of your email marketing campaign. It's good to cover all of your bases and ticks the four main points of GDPR as it applies to email marketing. We could all use a l'il peace of mind.

G. You Give Contact Details
D. You Do Relevant Work
P. You Promote B2B - not B2C, Business to Consumer
R. You Respect Opt Outs


Get Marketing Fit for 2018
Published by Catherine | 17th January 2018
2017. Just when we thought nothing could be as bad as losing David Bowie and Alan Rickman in one year (actually the same month!) 2017 happened. Now we have healed, we have convalesced over Christmas, binged our favourite shows on Netflix, it's time to get marketing fit for 2018.So take your protein pills and put your helmet on.
Bikinilist's Top Tips and Quick Tricks for Email Marketing
Published by Catherine | 18th May 2017
You've got the talent, the images and now the lists, but how do you start utilising these lists and getting your work out there. Over the years email marketing has changed, and it has definitely changed at Bikini. So scrap the old format and make your campaigns fresh, trendy and most importantly, simple.
Adam goes stateside...
Bikini interviews top Advertising Photographer Adam Swords...
Hi Adam! Firstly, What made you choose BikiniLists?

I was recommended Bikinilists by another photographer friend of mine. Even though I'm in the advertising industry, I really value word of mouth recommendations especially those from my peers and so I decided to take a closer look at what Bikinilists could offer me.

What has been your experience of working with BikiniLists?

Since I first signed up I've always had exceptional service from Bikinilists. I don't often need to contact them directly as the user interface is very simple and easy to use, but any direct contact I have had has always been a pleasure.
Here at Bikinilists, we have over 50,000 global creative contacts that need your talent.

Your work is great - we know that, so stop worrying about self-promotion and start putting your work in front of the people who need it today.

Make connections. Build a career. Let us help you do it.
Bikinilists in the news
Here's a recent blog post from media journalist Garrick Webster...
Illustrators and photographers – how to find new clients
by Garrick Webster | Use coupon code GARRICK20 to save 20% on account upgrades
Subscribing to a list service doesn't sound very exciting, but it's an effective way of finding new clients in the creative industries. Here's a look at what's available to today's creative…

Marketing. It can be the bane of your life if you are a creative professional. While it's true that some of us love the cut and thrust of seeking out and landing new clients, for many creatives marketing yourself just gets in the way of... well... being creative. Photographers, illustrators, designers and visual effects pros don't spend years honing their skills and developing their unique styles in order to sit around fiddling with email marketing campaigns. For many, it's a chore you might undertake after updating your portfolio, and only if there's no coffee in the house and no work coming in.

Read more... | Log in with Coupon GARRICK20 to see how much you could save.

LINKEDIN PROFILES NOW LIVE We are delighted to announce that we now have LinkedIn profiles for over 95% of our contacts.
Posted by Catherine - Thursday 20th September 2018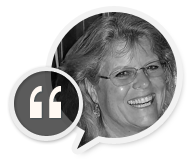 GET TO THE RIGHT PERSON "Now that I'm using Bikinilists, I've secured several new clients and I'm currently working on a project for a company I dreamed about for years. Finally got to the right person!"
Posted by Catherine - Thursday 20th September 2018
Sweet! We've launched custom headers & footers to help you build your campaigns. Just ask the promos team to help you get started.
Posted by Catherine - Thursday 14th August 2018
Inspiration Wall
Here are some great email campaigns from our subscribers that really get noticed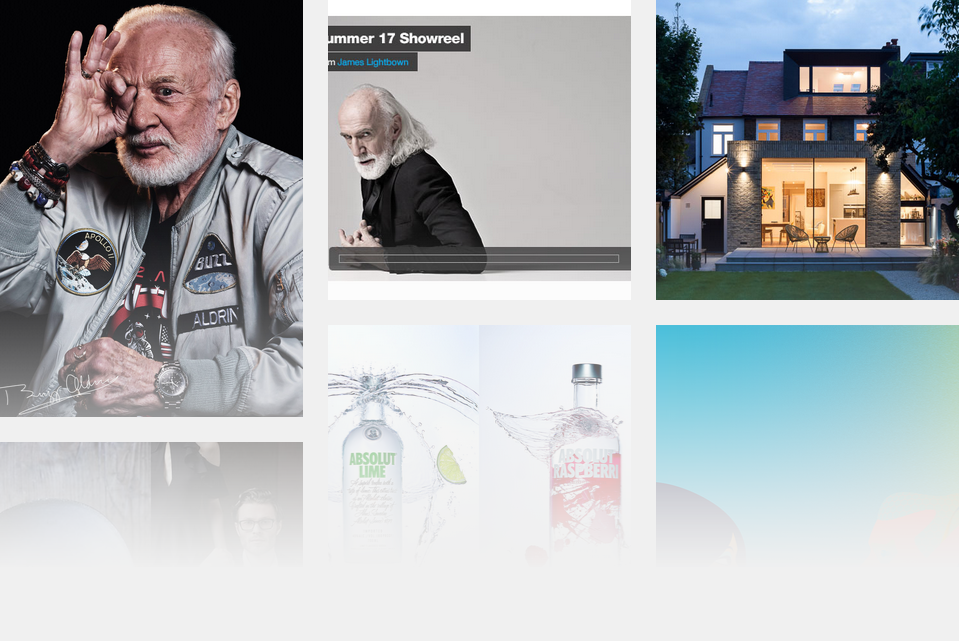 View the entire inspiration wall
Get a free account today